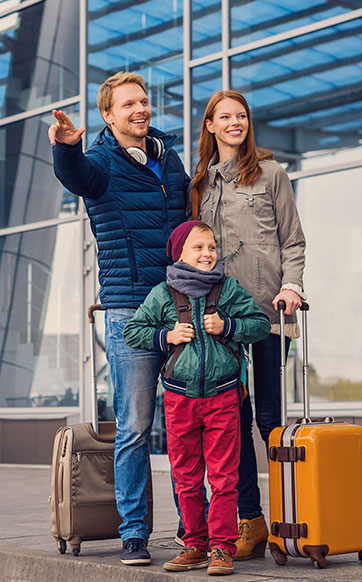 Central Cars offer airport transfers to and from most airports in the UK, including East Midlands, Birmingham, Manchester, London Heathrow, London Gatwick, London Luton, London Stansted and London City.
To arrange an airport transfer with Central Cars please either use our online booking service or call our office. If you have any questions regarding your airport transfer requirements please speak to one of our controllers who will be more than happy to assist you.
There are a range of vehicles available at Central Cars for your airport transfer. Please select the correct vehicle for the number of passengers and the amount of luggage that you need to carry, guidelines can be found on our vehicles page. Should you have any special requirements regarding your airport transfer such as wheelchair access for example or child seats, then please contact our office.
Central Cars maintain access to live flight arrival and departure information, this helps us to keep an eye on your flight to ensure that our drivers are on time for you. Our airport transfer prices include a 45 minute waiting time allowance from the time of landing, waiting time in excess of this allowance will be chargeable.
On arrival at the airport you will receive a text message advising you of your driver details, when you have landed please call your driver to arrange to meet at an agreed pick up point.
Leaving and going to hospital can be a worrying time, allow us to help make your hospital transfer as easy and stress-free as possible.
Here at Central Cars we pride ourselves in offering a professional, courteous and caring hospital transfer service to and from all hospitals in the Nottinghamshire area.
We have forged relationships with many of the hospitals in the area and have become known for providing one of the best taxi services for patients of all types.
Our drivers aren't just trained to drive you from A to B, they are also trained to be attentive to your needs, and to go the extra mile to make sure the transition to and from hospital and your home is a smooth one. Our extensive fleet of vehicles, including wheelchair accessible vehicles, also means we are well equipped to deal with most requirements.
For your convenience taxis to hospital can be booked well in advance to ensure you don't miss your appointment.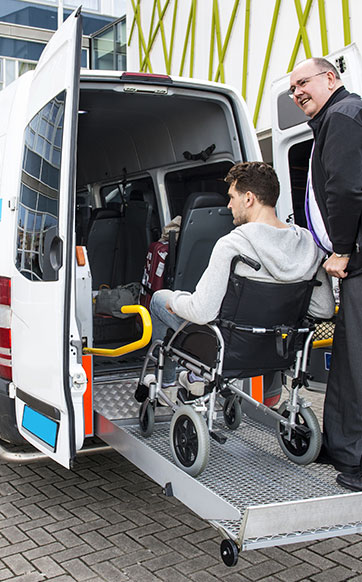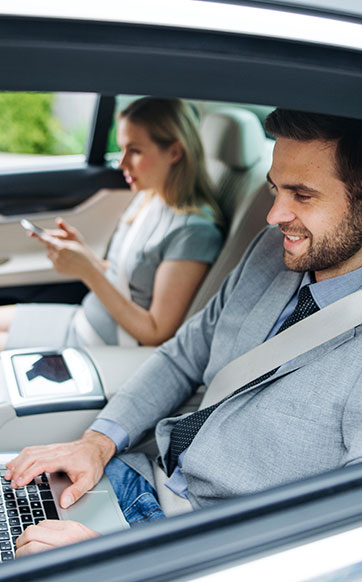 Here at Central Cars we offer a first class, personal business travel service which allows you to travel in luxury and style.
Imagine the time you could save by being able to answer calls and send emails whilst travelling to your next appointment.
Our specialist executive drivers take every care to ensure that our clients arrive at their destination on time and in absolute comfort. You can simply sit back and relax and let us worry about traffic congestion and getting you to your next appointment on time.
Looking to take some clients on a corporate day out?
Planning a day out to the races or something similar? In addition to our fleet of executive cars we also have a range of people carriers and mini buses available to you.
Make the most of your day out of the office and allow us to drive you to and from your destination in style and comfort. Allow your corporate guests to sit back and relax.
We have a number of cars available for weddings – from Mercedes to Jaguar, offering a choice to suit all budgets and settings.
Want your wedding guests to sit back and relax?
You might want to consider one of our luxury minibuses to ferry your wedding guests from the place where your ceremony takes place to the reception venue. Alternatively you might want to ensure that everyone gets away from your wedding reception safely and with no hassle by pre-booking taxis for them.
We are more than happy to help you plan the transport for your big day and will take future bookings from you for up to one year in advance with a small deposit to secure the booking.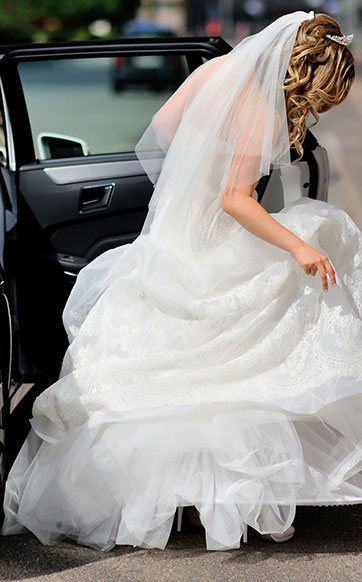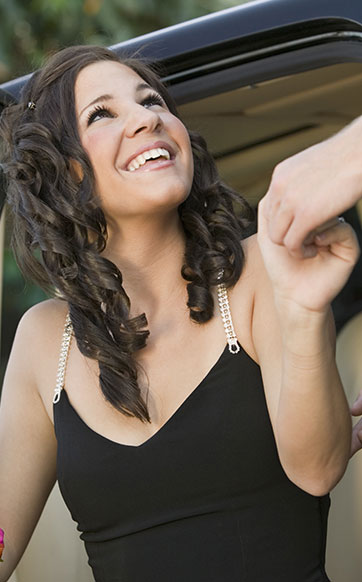 Proms are now one of the biggest things on a school calendar to help celebrate the end of year and exam results. Show your kids how proud you are of them by giving them the VIP Treatment.
From supercars to luxury, iconic classic to fun transport for destinations across the whole of Nottinghamshire contact us today.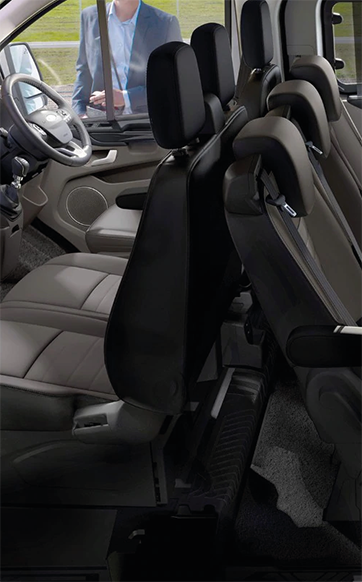 Too many of you for a normal taxi?
We have twelve 8 seater Minibuses which will allow a group of you travel together in style.
Our minibuses provide plenty of legroom and there is plenty of spacde for luggage too.
Minibuses are ideal for group airport transfers, nights out, coastal runs, transfers for wedding guests and lots more.
Contact us for a FREE quotation and to reserve yours today!
Celebrating a special birthday?
We know how to treat that someone special. We also know the excitement of the day could only be made better by being picked up in a special car to take you to the party venue.
If your car cannot take all of the party guests, why not hire a mini bus to get the party started in style. We can arrange for multiple pick-ups, so all your guests can have an exciting trip to the venue. For adults you might also want to consider a trip home so that everyone can relax and have a drink without worrying about driving themselves.
We also take kids to any party venue in style. Mums and Dads don't have to worry about finding the address and driving with excited children in the back of the car – our professional chauffeurs will whisk them to their destination worry free – let us take the strain!